Main content starts here, tab to start navigating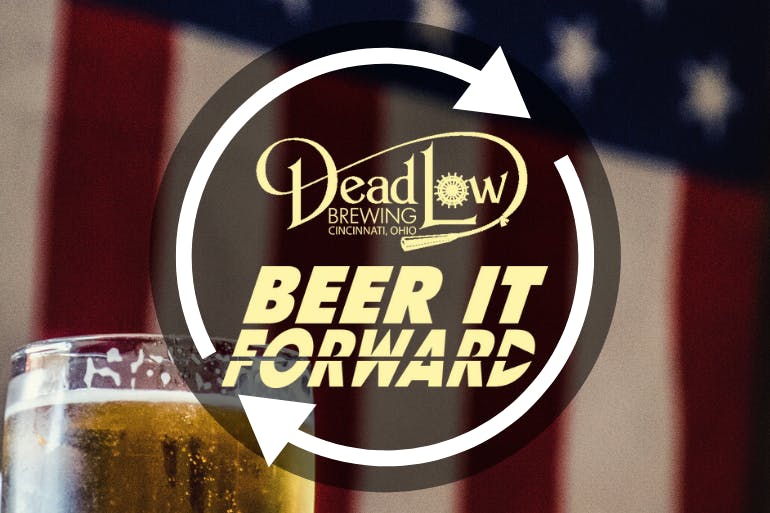 The Dead Low Brewing Beer-It-Forward program offers an opportunity for guests to pre-purchase a pint or growler for a future guest who works in an industry that serves others.
Dead Low Brewing reveres our Military and Veterans and recognizes the sacrifices that First Responders make every single day to keep us safe. We will always have a Beer-it-Forward for our First Responders and Military and Vets.
Our Beer-it-Forward program has expanded during these trying times to recognize other industries who have stepped up to protect, serve and improve the lives of ordinary folks like us. We are including all Covid-19 Frontline Healthcare workers and Teachers.
Please stop in ANYTIME, but especially on "Thank You Thursdays" and redeem your Beer-it-Forward courtesy of a grateful guest!
You can purchase a BEER-IT-FORWARD at this LINK or stop into the taproom anytime!
Learn more about our "Thank You Thursdays" and all of the Dead Low happenings visit our Dead Low Events Page HERE