Beer-it-Forward, a simple way to say Thank You, First Responders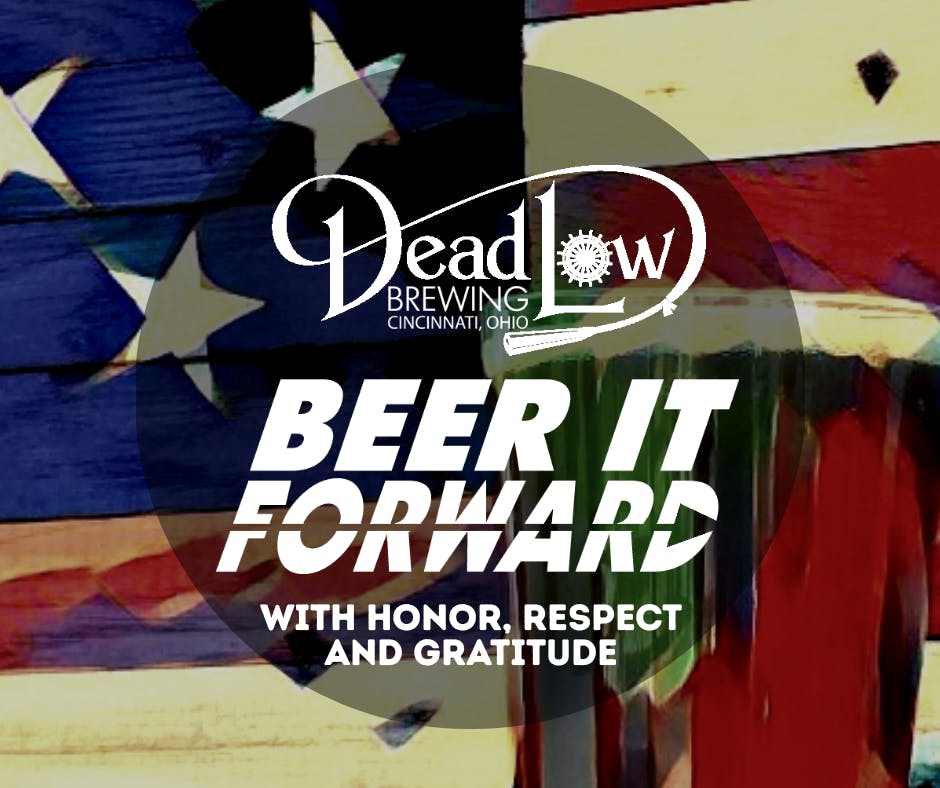 Early in our planning stages, as a Cincinnati family-owned business, we knew we wanted to give back to our heroes right here in this community, so we created the Beer-it-Forward program.
Here's how it works: Anyone can pre-buy a pint or a growler and then we pass it along to a First Responder.
When we started the program we included First Responders, Police, Fire, EMT, Active and Retired Military. Then when COVID-19 hit, we extended the program to frontline healthcare professionals, and recently, we added Teachers to the list of frontline responders who deserve a free pint.
It's been an incredible act of kindness by our community members, guests and local businesses alike have pre-purchased Beer-it-Forwards, we have a lot to give away! Frontline First Responders, come on in, we want to say thanks!
These folks will always have a beer waiting for them at Dead Low!
If you are a frontline responder, stop on in, and don't be shy about it. Our guests want to thank you!
If you want to pre-buy a Beer-if-Foward to pass on to someone else, click here>>