Dead Low Brewing Announces New Head Brewer!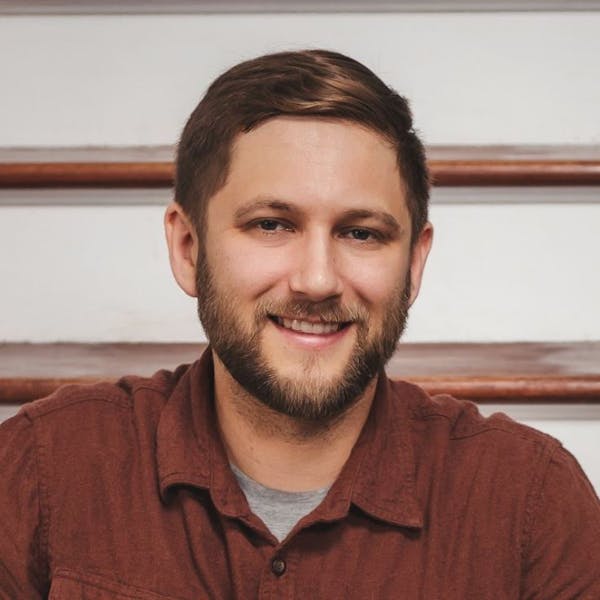 We know you are excited. We are too!
Please welcome Grant Thompson and his family to the Dead Low family!
We're bringing an Ohio native back home. Well, Grant is actually from Cleveland, but his wife is from Cincinnati, so we're sure the great debate between cities will continue over many a pint at our place in the future.
Most recently Grant was Head Brewer at Ravinia Brewing Company in Highland Park/Chicago, Illinois. Prior, Grant was Head Brewer and Cellerman for Finch's Beer Company also in Chicago.
Grant began his brewing career with the Great Lakes Brewing Company in Cleveland and The Brew Kettle in Strongsville, Ohio.
Having worked at established breweries and startups, Grant has experience with all aspects of brewing — from experimenting with ingredients to scaling up winning recipes for distribution, and everything in between.
Paul, one of our co-founders, likes to say, "Grant has been where we are today, gets where we're headed, and is pumped to go there with us."
Grant brews great beer. We can't wait for you to try a few, or all of them. Or perhaps you've been to one of the great breweries he's brewed for in the past. If so, I'm sure you'll agree with us.
He is also a strong collaborator. Both are critical aspects for us as we continue to develop strong relationships within the community, establish partnerships with other local brands, and move into distribution.
We asked him what he was most excited about as he joined the Dead Low crew. "It's the freedom to be creative and have flexibility. The spirit of the team and the size of their system are perfect for experimentation. And, my wife is from Cincinnati, so it's a bit of a homecoming for our family," Grant explained.
Grant enjoys the historical and the culinary aspects of brewing — so we think he'll enjoy Cincinnati. We're an old brewing town who has always had great eats.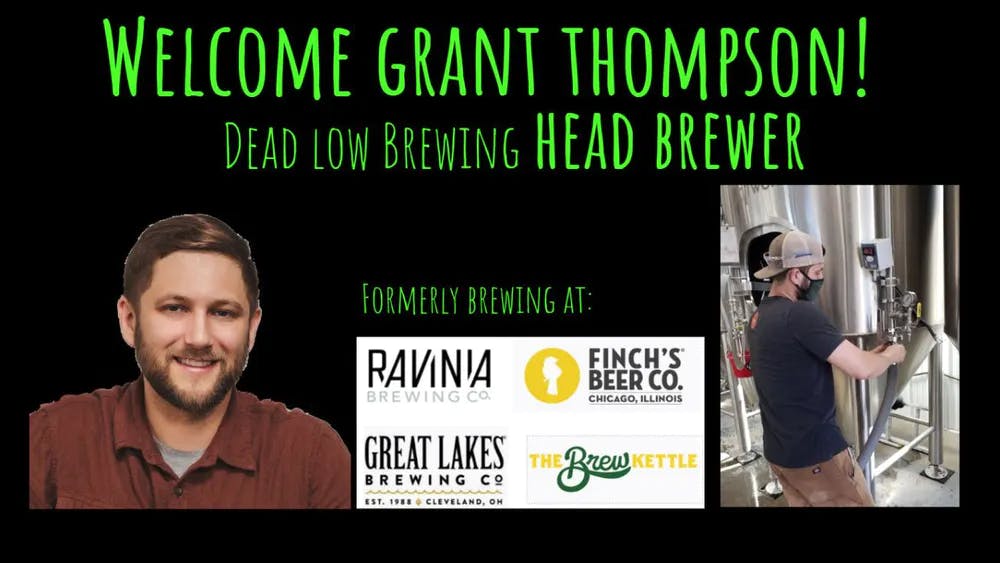 To describe some of his favorite recipes, Grant said "I like taking historic styles, styles that people think they are familiar with and tweaking them just a little bit, trying to change minds and find green space. In this industry, where everyone is trying everything, I like to find the little things, those little ideas that make your beer really stand out."
Grant credits expanding his knowledge of beer fermentation by studying the intricacies of food fermentation. Our award-winning* Dead Low kitchen makes just about everything from scratch, including many proprietary recipes that infuse Dead Low beer — so we also think Grant's going to enjoy coming up with some incredible creations with Chef Scotty.
Meet the Brewer happy hours and tastings will be planned in the coming weeks. Dates and times will be posted on our social media feeds. Be sure to follow us on FACEBOOK, INSTAGRAM and TWITTER and SUBSCRIBE to our newsletter for updates!
>>>CLICK HERE to go back to the Brew Blog list>>>
*Dead Low Brewing was voted 5th in Cincinnati by City Beat's audiences for Best New Restaurant and Best Chef, Dead Low's Scotty Berens, in Spring 2020.