Dead Low Brewing is Hiring an Event Coordinator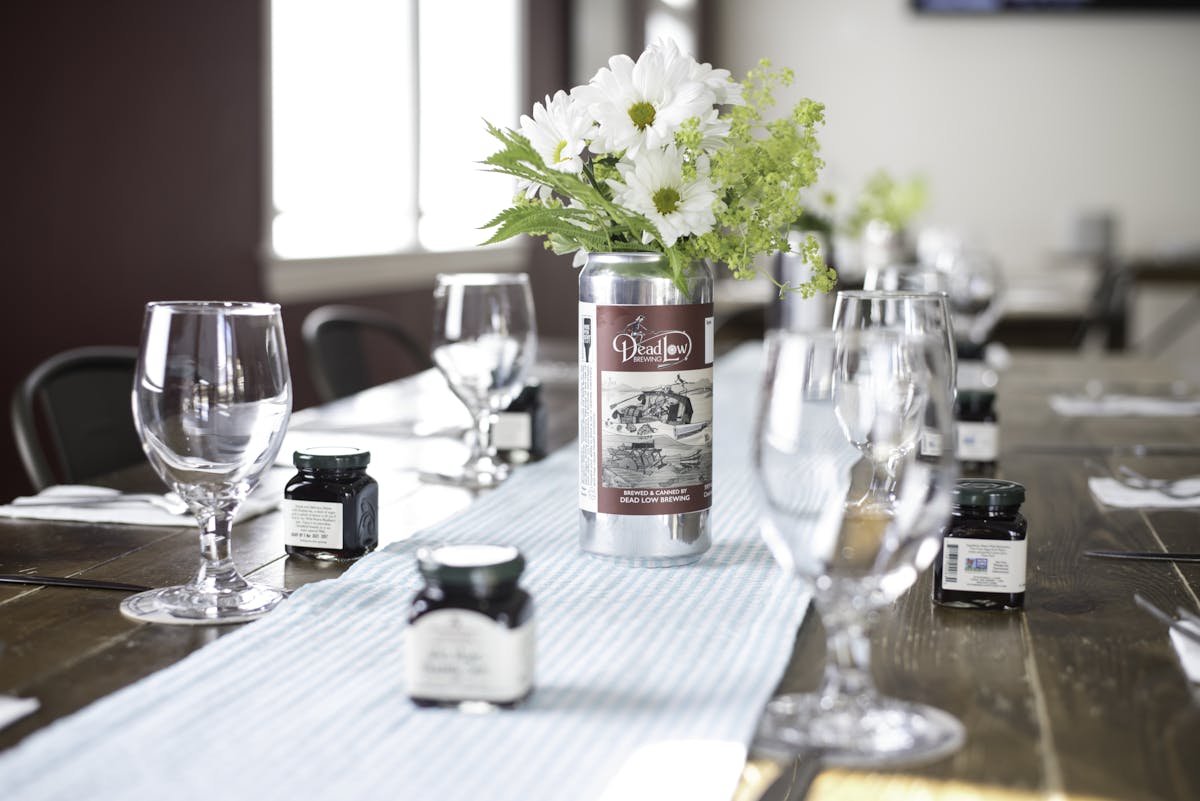 Dead Low Brewing Event Coordinator
Join the crew of one of Greater Cincinnati's fastest-growing breweries. Now in its third year, Dead Low Brewing has earned recognition for being a creative and welcoming destination with incredible craft beer, make-your-own seltzer, a full liquor bar, and food from our award-winning kitchen. With the launch of several new event spaces, the brewery is ready to expand its capabilities with a dedicated Event Coordinator.
TO APPLY: Please email jobs@deadlow.com
Scope of Role
Our Event Coordinator is responsible for lead generation, establishing and maintaining relationships with influencers, securing a pipeline of future events, managing the hand-off to the day-of event team, and ensuring 5-star customer satisfaction.
We're looking for someone with an entrepreneurial spirit who can take this role and run with it — striving to grow brand awareness and drive new business. In this highly collaborative role, this person will work closely with the brewery leaders and with multiple members of the crew. Priorities are to grow the brand's presence in the Greater Cincinnati and Northern Kentucky event space market, to create more engaging and effective sales content, and to participate more fully in the local/brewing/event communities in order to book private and corporate events.
Responsibilities
Private and Corporate Event Sales Strategy and Goals, Processes and Procedures
In partnership with the Dead Low leadership team and marketing coordinator,
Develop and align Dead Low's private and corporate event sales strategy and goals for 2023 with a 3-year growth pipeline- including day, evening, and weekend space rentals. Includes strategies for reaching event planners and corporate administrators. Includes strategies for leveraging available lists and relationships through local Chambers and Tourism groups.
Evolve the event business development role, incorporating best practices for inbound and outbound sales, volume and goal-based sales metrics and associated incentives.
Partner with Kitchen Managers and Taproom Managers to evolve processes, procedures, and documentation for customer support during the prospecting phase (menus, tastings, pricing, etc.) and the coordination of the hand-off to the day-of onsite event crew.
Lead Generation
Generate new leads and secure bookings in support of Dead Low's corporate & private event sales strategies and goals for 2023 and the 3-year growth pipeline.
Develop relationships with event planners, corporate event booking administrators, and Chamber/Tourism group contacts, & strategic community influencers (groups/boards/individuals/media) who can raise awareness of our event space and advocate on the behalf of Dead Low.
Leverage NKU/Norse Sports Properties relationship to build event business in Northern Kentucky.
Make strategic introductions to Dead Low leadership and the Craft Beer Distribution Manager for distribution opportunities or future collaborations.
Work with the Marketing Coordinator to ensure responses to all inbound inquiries via email, social & telephone are made within 24 hours of initial contact.
Customer Experience
As the primary contact for the prospect/customer, ensure coordination and hand-off to the day-of onsite event crew is seamless.
Attend booked events to ensure 5-Star customer satisfaction. Network with other guests at each event for lead generation.
Create follow-up shareable content opportunities for customers by providing Dead Low branded photos/videos taken at the event. Send quarterly event e-newsletter reminders about upcoming event opportunities and ideas.
Conduct tastings with prospects when required.
Marketing, Advertising, and Influencer Relations
Identify and manage external events and other offsite opportunities to drive trial and build awareness in the community. Will include the management of an annual calendar of offsite craft beer events, awards, sponsorship opportunities, and other community events where Dead Low beer and food will be trialed by new audiences. Attend external events to build relationships.
Conduct promotions/tastings with influencers regularly.
Collaborate with leadership and the Marketing Coordinator to develop and execute a marketing strategy in support of business development for events.
Collaborate with Marketing Coordinator and graphic designer to create sales collateral for corporate event sales. Content may include but is not limited to photography, video, retail POS, sales sheets, brochures, direct mail, social, radio, public relations, influencer & media relations, wall/window art, podcasts, paid advertising, etc.

---------------------------
TO APPLY:
Please email jobs@deadlow.com
Thank you!
---------------------------
About Dead Low Brewing: Dead Low Brewing is a craft brewery with a proper kitchen and outdoor beer garden in California, Cincinnati's easternmost neighborhood. The brewery offers craft beers and seltzers, as well as wine and a full spirits bar. The award-winning Dead Low kitchen offers a delicious and broad menu to satisfy a wide variety of eaters. Enjoy music and entertainment, host a business meeting, throw a private party, or simply stop in for a pint and a bite. The brewery is conveniently located off I-275 at the Ohio River, just 3.5 miles from NKU, and is within walking distance from Riverbend Music Center, Coney Island, PNC Pavilion, Belterra Park, and the California Nature Preserve and Golf Course.
Dead Low Brewing is an equal opportunity employer that is committed to diversity and inclusion in the workplace. We prohibit discrimination and harassment of any kind based on race, color, sex, religion, sexual orientation, national origin, disability, genetic information, pregnancy, or any other protected characteristic as outlined by federal, state, or local laws.
This policy applies to all employment practices within our organization, including hiring, recruiting, promotion, termination, layoff, recall, leave of absence, compensation, benefits, training, and apprenticeship. Dead Low Brewing makes hiring decisions based solely on qualifications, merit, and business needs at the time.