Dead Low opens search for new Head Brewer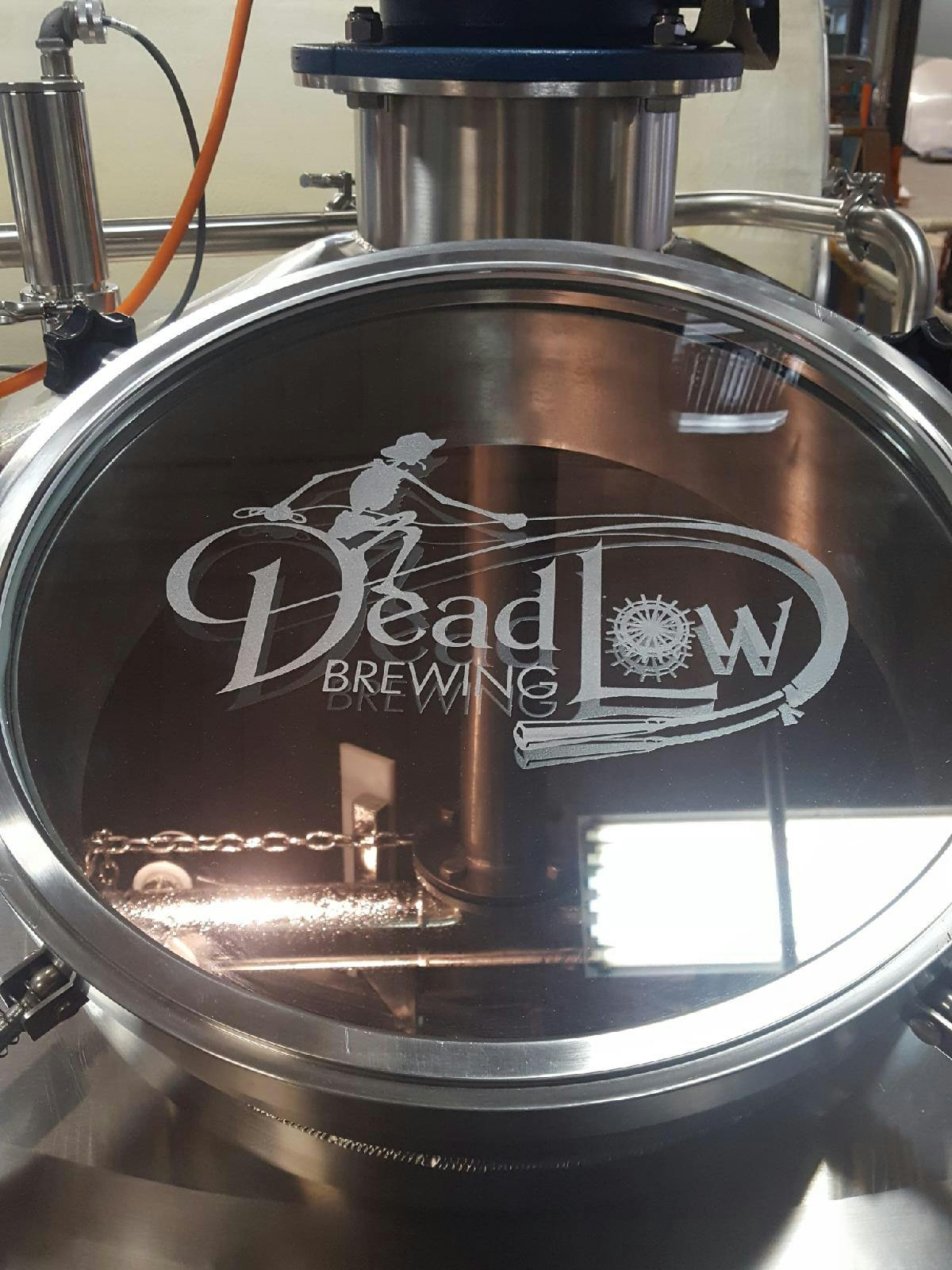 Dead Low Brewing has big news to share!
We have opened up a search for Dead Low Head Brewer.
As Dead Low Head Brewer, you will oversee all aspects of wort and seltzer production at our current brewhouse and will partner with Dead Low founders and crew to expand production and distribution at new locations.
This is a unique opportunity for a talented brewer to lead their craft at a fast-growing, award-winning brewery. We're looking for an independent and creative leader to join our crew. Brewing incredible beer and being able to work independently are prerequisites. Beyond that, we're growing fast and looking for someone who has knowledge and interest in collaborating closely with the team as we expand.
This important leadership role has opened because our current brewer, Grant Thompson, is returning to Chicago, where he had been brewing prior to joining our Dead Low Crew. We're happy he's able to pursue this great opportunity for his family, to return home to Chicago to lead the buildout and design of a new brewery for a partner, followed by the buildout of his own brewery, a dream he's had since brewing his first barrel of beer. We are grateful to have had Grant lead our brewing crew and from his first day, he's been outstanding and will be missed! He consistently crafts the best tasting, high-quality beers — elevating Dead Low to one of the "Best of Cincinnati" Brewery's and Taprooms, Chicago is lucky to get him back. Please congratulate Grant on his new/old venture back to the Windy City if you see him over the next few weeks!
WHAT'S THE JOB?
DEAD LOW HEAD BREWER
Dead Low Brewing is a craft brewery with a proper kitchen in California, Cincinnati's easternmost neighborhood. The brewery offers craft beers and seltzers, as well as wine and a full spirits bar. The award-winning Dead Low kitchen, using proprietary recipes that infuse Dead Low beer, serves guests in an enormous taproom, outdoor beer garden, and private event space. The brewery is conveniently located in Cincinnati's Entertainment District, and is walking distance from Riverbend Music Center, Coney Island, PNC Pavilion, Belterra Park, and the California Nature Preserve and Golf Course.
Brew Delicious, Award-Winning Beer & Seltzer — That sums it up.
Lead Brewing Operations — Oversee all aspects of wort and seltzer production. You'll lead everything that goes into running a growing brewery. Operating and maintaining a brewhouse includes, but is not limited to new recipe development, maintenance of winning legacy recipes, inventory and material handling, cost controls, cellar management, kegging and packaging, reporting and tracking, quality control, equipment maintenance, cleaning and sanitation, and safety.
Manage People — The Head Brewer provides leadership for the Dead Low brewing production crew and offsite volume-contracted production. The Head Brewer also coordinates with non-brewing crew members, including finance, marketing, Chefs, and Taproom Managers to create beer-infused food and beer-food pairings, to educate the taproom crew, to create marketing content, and to represent Dead Low at various events and in media, such as blogs or interviews.
Qualifications — Be totally awesome. Brew great beer. Have love and passion for the craft of brewing. Have desire to support the growth and craft knowledge of other crew members. Have a strong work ethic but "work to live" and enjoy every minute of it. Have passion for growing a great brand. Be able to communicate with other crew members.
Experience Requirements — Minimum 3 years relevant brewing in a production brewery or brewpub. Sensory training or certification preferred. A formal brewing education is ideal but not mandatory.Delicious samples of beer brewed by the candidate are needed to sample after initial interviews.
Job Requirements — Ability to frequently stand, sit, squat, crouch, crawl, climb in, under or on things, run, laugh, tell jokes and stories, and then share a pint with friends and colleagues afterward. Ability to shovel grain all morning and lift 55 lbs. to shoulder height all afternoon, while always employing safe lifting methods. Desire to work in loud, noisy, slippery, hot, humid, and cold environments for extended periods of time. Ability to work safely around hazardous chemicals, high voltage electric, hot liquids, compressed gases, pressurized vessels, flames, etc., and pass safety audits.
Compensation — Competitive salary based on experience. Growth objective perks.Medical/Dental/Vision insurance available to keep you healthy today & 401K to help you prepare to stop working someday. Paid vacation time-off. Teaming up with some of the best people you would ever want in your community. Be an integral leader within the Dead Low Family as we experience tremendous growth.
To Apply — Email Kyle at Kyle@DeadLowBrewing.com