Save the Date! Dead Low Brewing One Year Anniversary Celebration 10.10.2020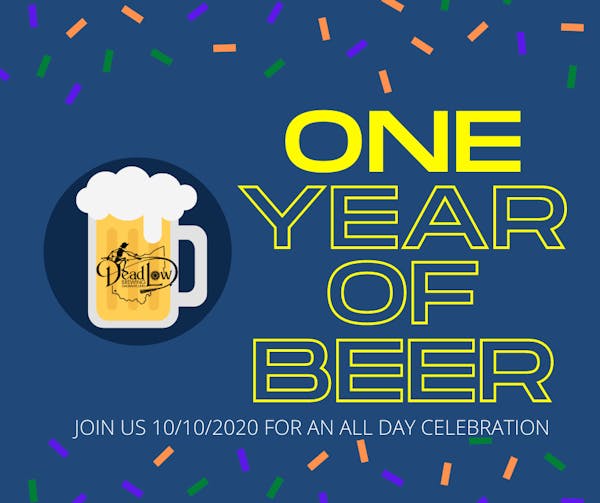 Dead Low Brewing Turns One!
Join us Saturday 10/10/20 to celebrate ONE YEAR OF BEER!
For our first anniversary, we're launching a special beer and will have great beer & food pairings all day. Several bands are scheduled to play throughout the day.
We're so proud of our crew and all the people who helped us get to where we are today!
To remember some of the fun we've had along the way, we'll be sharing some before and after pictures.
Here's one of the mural going up: https://youtu.be/6bxx5M7UnrQ
Thanks to illustrator Evelyn Pence for her wonderful artistry and to our friends at A&A Safety for printing the mural and getting it up on the wall!
Save the date and stay tuned for details as we get closer to 10.10.2020!
Doors open at 10:20 am