Main content starts here, tab to start navigating
Menus
Slide 1 of 5
Slide 2 of 5
Slide 3 of 5
Slide 4 of 5
Slide 5 of 5
Wine by The Glass
LaMarca

Prosecco, Italy

$8

Mumm Napa

Brut, California

$9

Underwood

Pinot Gris, Oregon

$7

Starborough

Sauvignon Blanc, New Zealand

$8

Butter Chardonnay

California

$8

Yes Way Rose

France

$7

Prophecy

Pinot Noir, California

$8

Essentially Geared

Red Blend, California

$8

Merf

Cabernet Sauvignon, Washington

$8
No Proof
Fountain Soda

Coca-Cola products

$2

Sprecher Root Beer

Cream Soda

Orange

$4

Skinny Piggy Kombucha

Flavors vary

$5

Hot tea, Iced Tea, Coffee

$3
Wine by The Bottle
Risata Moscato

d'Asti, Italy

$38

Prophecy

Pinot Grigio, Italy

$26

Kim Crawford

Sauvignon Blanc, New Zealand

$36

William Hill

Chardonnay, California

$30

Band of Roses

Rosé, Washington

$28

Underwood

Pinot Noir, Oregon

$32

Alamos

Malbec, Argentina

$24

Wente Sandstone

Merlot, California

$36

Estancia

Cabernet Sauvignon, California

$38

Simi

Cabernet Sauvignon, California

$48
Full Proof
A full spirits bar is available
Start Here
Pretzels & Beer Cheese

(2) Fresh baked Bavarian pretzel sticks, choose one cheese: house, white queso, Rozy's seasonal beer cheese or spicy brown mustard.

$8

Hand Cut Pickle Chips

Dead Low beer battered & thick-cut dill slices served with ranch.

$8

Dead Low Chicharrones

Yes, we do have house made pork rinds! Perfect with a Dead Low brew!

$6

Fried Green Tomatoes

Ohio grown green tomatoes marinated 24 hours in buttermilk, breaded & fried. Topped with garlic herb cheese spread & hot pepper jelly.

$9

Onion Things

Not quite straws, not quite rings, Dead Low beer battered & served with jalapeno ketchup.

$8

Fresh Cut Fries

$7

Sweet Potato $8
Share These
Beer Cheese Flight

(6) Fresh made Bavarian pretzel sticks served with your choice of three: house beer cheese, white queso, Rozy's seasonal beer cheese or spicy brown mustard.

$16

Loaded Fries

Hand cut potato fries sprinkled with bacon, green onion and ranch & smothered in Dead Low beer cheese.

$10
Dead Low Wings
Local, all-natural Ohio chicken, marinated 24 hours, deep-fried & served with house-made ranch or blue cheese.
6 Wings

$9

12 Wings

$16

24 Wings

$28

Heat Scale

1 | BBQ, Mellow, Garlic Parm

2 | Sweet Thai Chili

3 | Middie, Carolina Kick, Carolina Dry, Spicy Garlic

4 | Rozy Red, Fire Mountain

5 | Cincy Fire Dry

6 | Friend Devil
Build Your Own Pizza
House Cheese Blend
8 inch

$8

Gluten Free Crust $2

16 inch

$15

Gluten Free Pizza Crust

+ $2.50

Pick a Sauce

Pizza Sauce

Garlic Butter

Ranch

Beer Cheese

Wing Sauce

Pick Your Toppings

$1 ea. for 8 inch pizzas | $2 ea. for 16 inch pizzas

Pepperoni, Sausage, Ground Beef, Bacon, Roasted Chicken, Sliced Ribeye, Onion, Tomato, Spinach, Pineapple, Mushroom, Black Olive, Green Pepper, Banana Pepper, Fresh Jalapenos, Brussel Sprouts, Blue Cheese Crumbles, Sharp Cheddar, Feta & Goat

Extra Cheese

8 inch $1

16 inch $3

Vegan Cheese

8 inch $2

16 inch $5
Beer Goes Great with Salads
Add Steak $8 - Add Chicken, Shrimp or Smoked Portabella $6
House

Chopped romaine, diced tomato, cucumber, cheddar cheese & garlic herb croutons.

$5/ $9

Brussel Sprout & Baby Bella Mushroom

Roasted baby bella mushrooms & brussel sprouts, julienne sweet onions, arugula & spiced walnuts tossed in lemon oregano vinaigrette.

$7/ $13

Wilted Spinach

Baby spinach leaves topped with bacon, sweet onion & goat cheese, drizzled with warm sweet apple cider vinaigrette.

$6/ $11

Charred Caesar

Baby romaine quick charred, grape tomatoes, parmesan, garlic-herb croûtons and Caesar dressing.

$6/ $11

Charred Blue Cheese Wedge

Baby romaine wedge, flash charred, topped with bacon, tomato, blue cheese crumbles & house made blue cheese dressing.

$6/ $11

Dressings

Ranch, Blue Cheese, Caesar, Balsamic Vinaigrette, Lemon Oregano Vinaigrette, Apple Cider Vinaigrette, Poppy Seed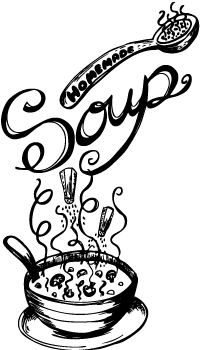 Soup
House Soup

Creamy potato, broccoli & cheese infused with Dead Low Beer

$5

Soup of the moment

Get it while you can! It could change at any moment!

$6
Handhelds
For Really Big Hands
Beer Battered Haddock

Dead Low beer battered served on Sixteen Brix sourdough with lettuce, tomato, onion & side of tarter.

$14

Fried Green BLT

House-made fried green tomatoes, thick-cut pepper bacon, fresh leaf lettuce, garlic herb spread & red pepper jelly piled high on Sixteen Brix sourdough.

$13

Add a fried egg $2

Philly Naan

Chicken or ribeye served on grilled naan topped with sauteed baby Bella mushrooms, onion & green peppers topped with your choice of Dead Low beer cheese or provolone.

$14

Shrimp Naan Boy

Fresh Dead Low beer-battered shrimp on grilled garlic naan with lettuce, tomato, onion & side of house remoulade.

$14

Falafel Naan

House-made chickpea cakes served on garlic naan topped with lettuce, tomato, onion & tzatziki sauce.

$12
Stay For Dinner
choose 2 sides
Beer Battered Fish Dinner

A generous portion of fresh Dead Low beer battered haddock filet deep-fried and served with tartar sauce.

$19
Build Your Own
Served on Sixteen Brix Cuban bun with lettuce, tomato, onion & saratoga chips
8oz. Burger

Brisket blend made to order.

$12

Chicken Sandwich

Generous size chicken breast, crispy or grilled.

$11

House Made Falafel

Chickpea patty, deep-fried.

$10

Smoked Portabella Cap

$10
Pick Your Toppings Here
$1.00 each

Dead Low Beer Cheese, Bleu Cheese Crumbles, American Cheese, Pepperjack, Provolone, Sharp Cheddar, Swiss, Herb Spread

$1.00 Each

Sauteed Mushrooms, Caramelized Onion, Fresh Jalapenos, Spinach, Arugula, Pineapple, Banana Pepper

$2.00 Each

Thick Cut Pepper Bacon, Fried Green Tomato, Fried Pickle Chips, Onion Things, Chicharrones, Vegan Cheese, Fried Egg, Sliced Ribeye

Sub Gluten Free Roll or Bun

+ $2
Sides $5
Onion Things

Fresh Cut Fries

Sweet Potato Fries

Side House Salad

Creamy Brussel Slaw

Redskin Potato Stomp

Roasted Brussel Sprouts

Dead Low Beer Cheese Soup

Dead Low Beer Mac 'n Cheese

(2) Bavarian Soft Pretzel Stix

4oz Sauce $1

4oz Beer Cheese $3
Dead Low brewing crew loves kids and dessert!
Kids $7
Pick a Main

Grilled cheese naan

(2) Fried Chicken Tenders

Grilled Chicken Strips

Kraft Mac 'n Cheez

Cheese or Pepperoni Pizza

Pick a Side

French Fries

Sweet Potato Fries

Saratoga Chips

Roasted Brussel Sprouts

Side House Salad

Pick a Drink

Lemonade, Water

Coke, diet coke, coke zero

sprite, mellow yellow, ginger

ale, powerade
Dessert $7
Beer Cheesecake

Dead Low beer-infused creamy cheesecake topped with a seasonal fruit compote.

Seasonal Gluten Free

You won't even miss the gluten!
Zero Proof
Fountain

Coke, diet coke, sprite, mellow yellow, ginger ale, Powerade

$2

Not Fizzy

Lemonade, iced tea, coffee, decaf

$2

Bottles

Sprecher root beer $4

Sprecher cream soda $4

Sprecher orange soda $4

Skinny Piggy Kombucha, Flavors Vary $5