Battle-Injured Veterans Receive Life-Changing Support from Cincinnati Community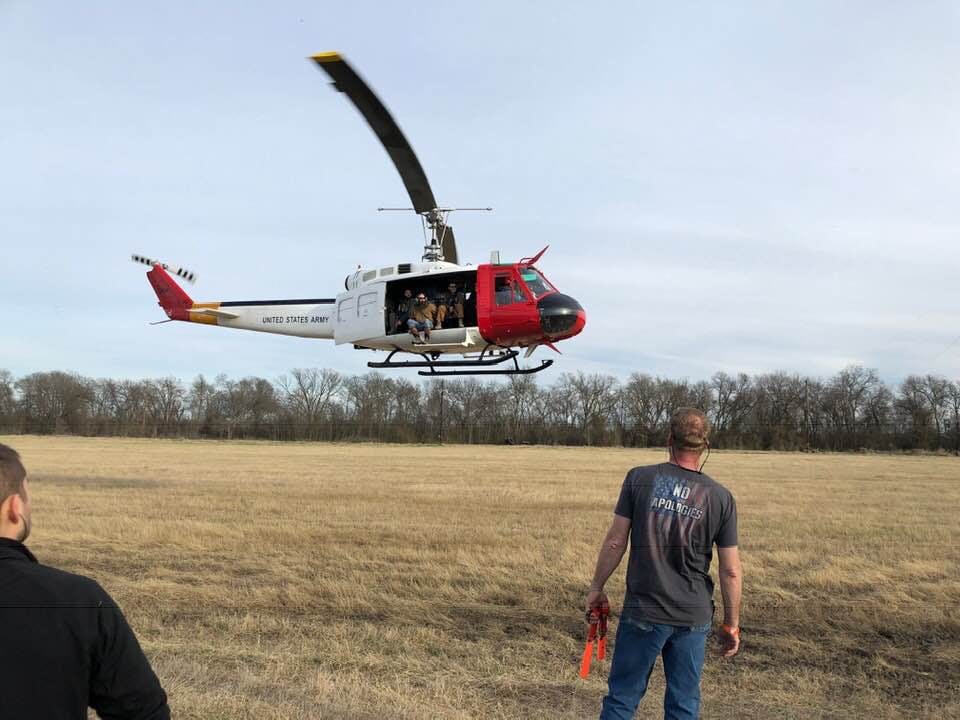 The SITREP Foundation and community partners make it possible for four veterans to participate in Helicopters for Heroes.
Each year, a group of local veterans and community partners raise funds to provide combat veterans with an innovative experience designed to help wounded warriors heal from PTSD. The transformative annual experience for combat veterans, called Helicopters for Heroes, includes a helicopter hunt, live music, food, and fellowship. The helicopter rides and community-building experiences change the lives of veterans and supporters for the better.
SITREP CEO, Jason Mallott, who served several Army combat tours in Iraq, is coordinating flights at the event. He explains, "This is generally the first time the combat veteran has been in a helicopter since being battle-injured and transported in a Medevac. Getting them back in a helicopter helps the individual deal with PTSD, transforming the negative event of his last ride in a helicopter into a positive, healing experience."
Cincinnati's SITREP Foundation, the nonprofit organizing the experience, has partnered with Dead Low Brewing, Brink Helicopters, Shoot Point Blank Range & Gun Shop, and the Rosselot Financial Group to raise funds, enabling the team to sponsor four combat veterans and a ground crew from Cincinnati who will support the wounded warrior helicopter flights at the event in Ennis, Texas.
When asked to describe the SITREP Foundation, Mallott responded, "We are combat veterans. We are driven by a love for assisting others. We have been there. Done that. We want to honor those who have served…this is a meaningful way to give back to those who protect and defend a nation that we love!"
Dead Low Brewing's CEO, Paul Ganim, explains "Last year we were able to support two veterans, this year we will sponsor four. As they fly in helicopters and meet with other veterans who have had similar experiences, lives are changed. This provides a real opportunity to help them heal. I've been on the ground crew, it changed us all, and we are happy to participate again this year."
The goal is to raise $10,000. Make a direct donation or sign up for the raffle. Note which raffle items you are interested in on the Venmo form. Drawings will be held live at Dead Low Brewing February 13, right before the big game.
$10 donation:

Shoot Point Blank Range Starter Kit & 1 Year Membership
Bourbon Bar Art Original Watercolor (Matted and Framed)

$20 donation:

S&W M&P15 SPORT II 223REM/5.56 NATO 16IN 30+1
Dead Low Brewing Dinner for 2 with a flight downtown with Brink Helicopters
Top Shelf Bourbon Basket (Horse Soldier Barrel Strength / Horse Soldier Straight Bourbon /Freedom Bourbon / Hotel Tango Bourbon)
112 Proof J. Mattingly 1845 "19" Veteran Memorial Bourbon ($200 +bottle value)
>>>Go back to the Brew Blog list>>>