Bluesmen Ben Levin & Lil' Jimmy Reed play private concert in Dead Low's new Riverfront Room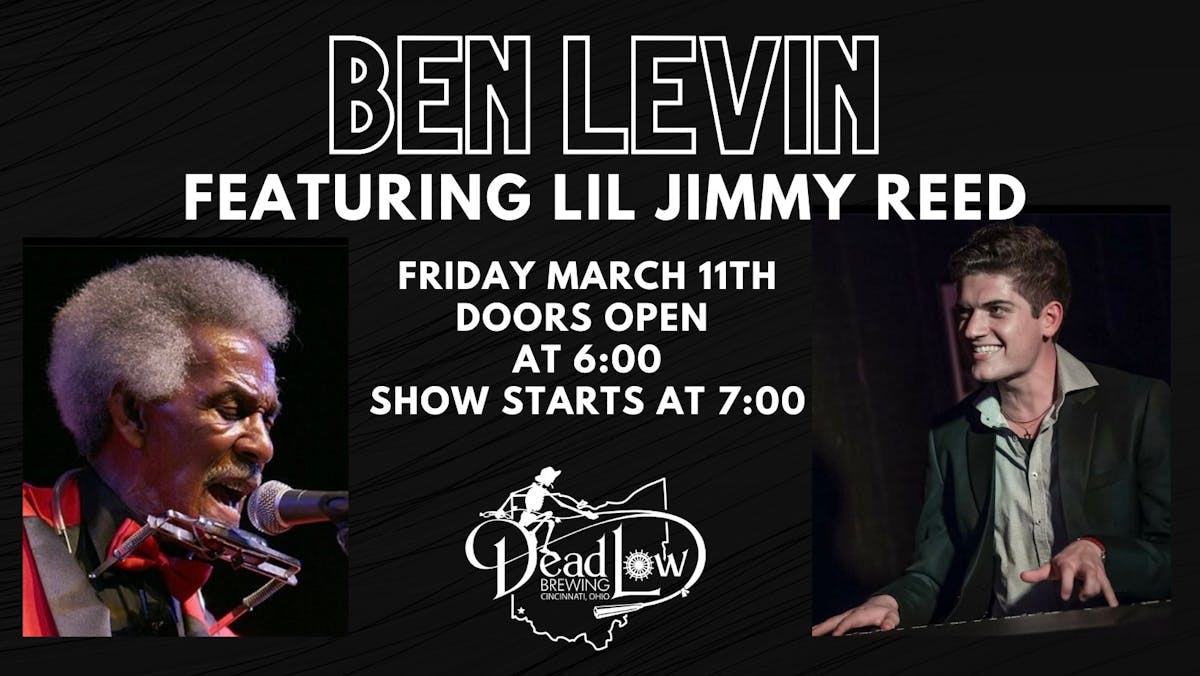 Enjoy an evening of the blues at Dead Low Brewing.
Friday, March 11th, 2022
Doors open at 6:00, Show starts at 7:00.
Ben Levin is making his mark as a blues pianist, vocalist, and songwriter. He has been nominated for a Blues Music Award and two Blues Blast Magazine Awards, among other recognitions, and we are lucky to have him call #Cincinnati home.
He'll play with legendary bluesman Lil' Jimmy Read in the newly renovated Riverfront Room — Tickets are limited, order in advance here. >> BUY TICKETS NOW <<
Lil' Jimmy Reed, is the real deal, as will be attested to by anyone who has been privileged to hear his stinging guitar work, gritty vocals, and haunting harmonica. A tall charismatic figure, Lil' Jimmy epitomizes the classic Louisiana down-home blues tradition.
Last Autumn, we were lucky enough to have Ben break in our new Riverfront Room, an intimate space just made for the blues. Here's a clip from that incredible night - Jamming in the new space was Ben Levin and the Ben Levin Trio with special guest Noah Wotherspoon. It was a great night of natural, old-soul, boogie-woogie.
https://www.facebook.com/DeadLowBrewing/videos/191841816463656
Doors open at 6:00; Grab dinner and drinks
Show starts at 7:00
Learn more about Ben Levin at https://benlevinpiano.com/
Learn more about Lil' Jimmy Reed at https://www.liljimmyreed.com/