NKU's Norse Nation & Dead Low Brewing Bring Fans & Coaches Together
Dead Low Brewing is an official sponsor of the Northern Kentucky University Norse Athletics!
Just 3.5 miles from each other across the Ohio River, NKU and Dead Low strive to make meaningful connections across borders and boundaries. This year, there is a lot going on to bring fans more great experiences: Live Coaches show in the taproom, the launch of the Norse Golden Lager, the Truist Arena Beer Garden Takeover, and Tuesday night specials including Kids Eat Free and the Norse Pretzel & Pint special.
- Meet the Coaches! The Norse Nation Coaches Show will be broadcast LIVE from Dead Low Brewing. Featuring Northern Kentucky University men's basketball coach Darrin Horn and women's basketball head coach Camryn Whitaker, eight dates have been set for the show, which kicks off on Tuesday, Jan. 3, 2023, at 6 p.m. All fans are welcome to attend, meet the coaches and enjoy the camaraderie of the Norse Nation.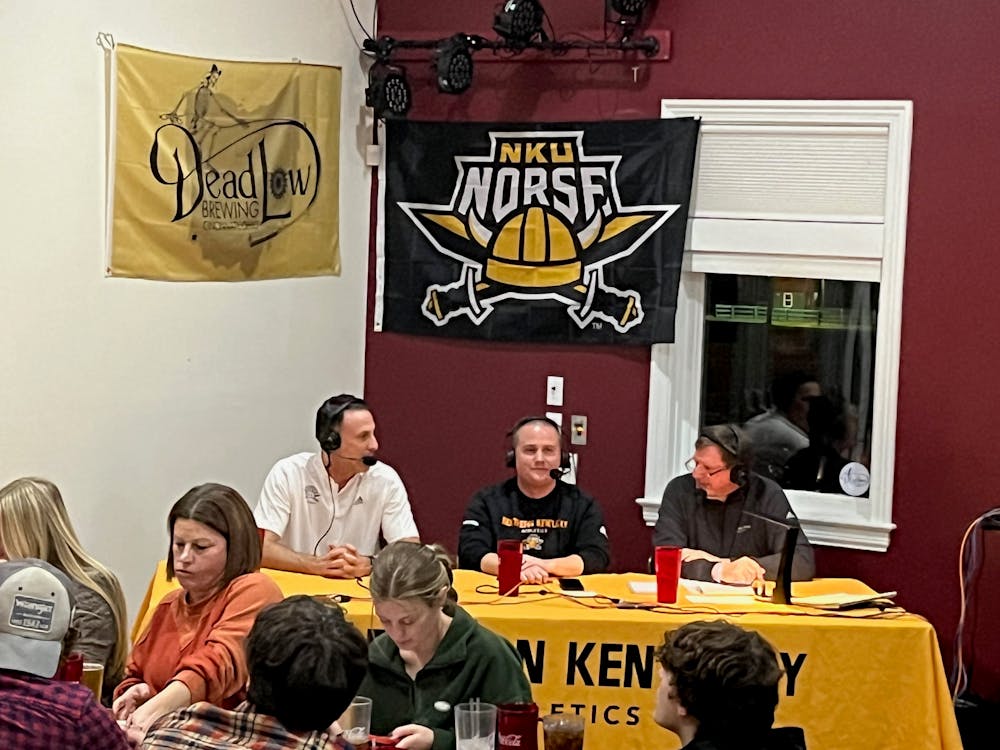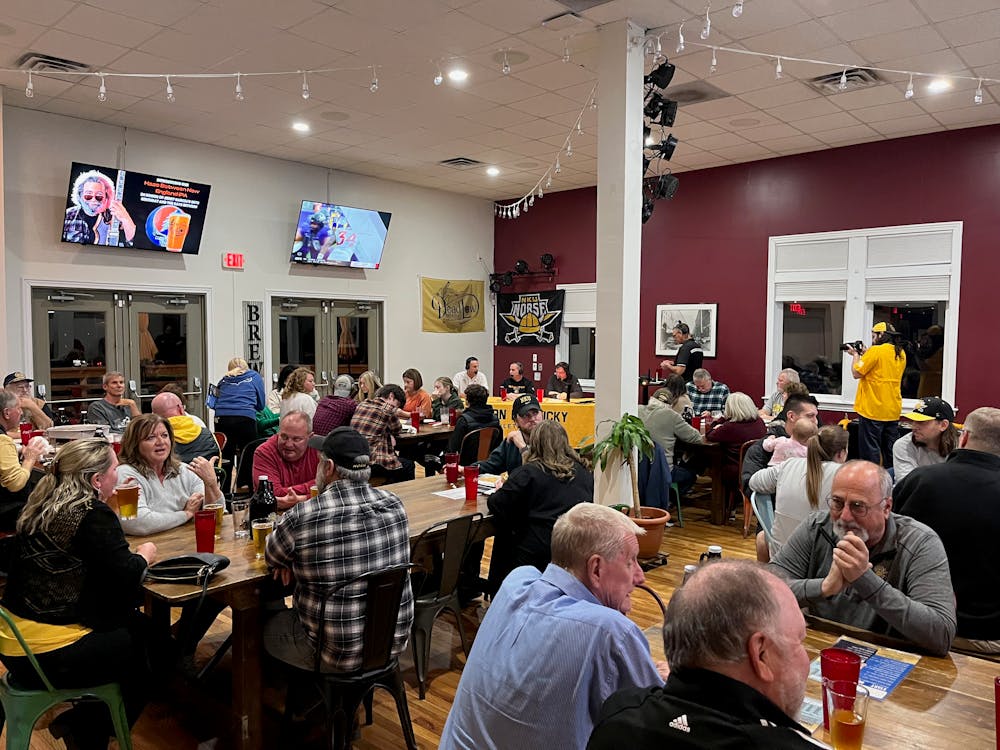 - Enjoy Dead Low's Norse Golden Lager! Dead Low has brewed a craft beer for the Norse Nation! The Dead Low Norse Golden Ale is now available in the NKU Truist Arena Beer Garden, in the Dead Low taproom, and now it is available in cans or on tap out in the community across Northern Kentucky and Ohio. Now you can enjoy this delicious golden ale with a bright tartness from fresh lemongrass wherever you are. To get Dead Low beer at a bar, restaurant, or retail store near you, email Brian@DeadLow.com. Cheers!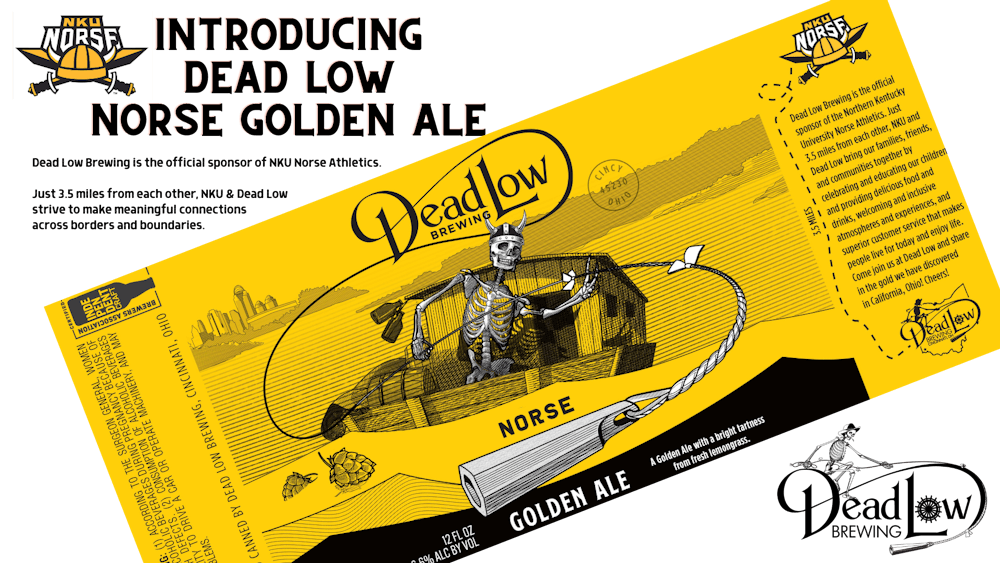 - Kids Eat Free All Winter Long: From 4 PM until 8 PM this winter Kids (ages 10 & under) eat FREE on Tuesdays in the taproom! We hope to make it just a little bit easier to bring families and the community together! Eligible kid's meals must be purchased with an adult meal in the taproom. No carry-out or menu item substitutions.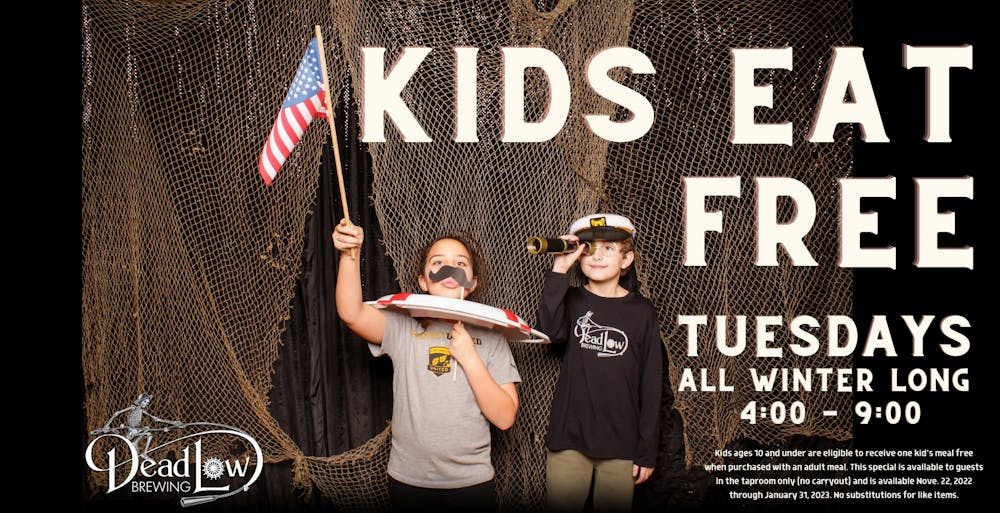 - Pretzel & a Norse Pint: All winter long, enjoy an NKU special in the taproom. Get a pretzel & a Norse Pint for $10. Meet friends and family in the taproom for all the games and have a good time! Pretzel & Norse Pint special must be purchased in the taproom. No carry-out or menu item substitutions.
NKU & Dead Low Brewing are proud to work together to advance the future of our community by cultivating friendships, partnerships, and experiences that are people-focused, fruitful, and fun. Cheers!
>>>Go back to the Brew Blog list>>>